Western Dispatch: Expert Hot Shot and Courier Services in Edmonton, Alberta
Your Premier Partner In Priority Logistics
We've got you covered for all your delivery needs.
At Western Dispatch, we understand that logistics can be a challenge. Whether it's an emergency rush delivery or a well-executed plan, we're here to tackle any logistical challenges with a personalized touch.
Experience the difference with Western Dispatch - over 10 million skids and 30 million packages delivered
Our Operations Team is here for you 24/7/365. Contact us directly anytime, anywhere
40+ yrs in the Logistics Industry right here in Edmonton, Alberta
Small courier vehicles, 1 Ton Cube Vans, 5 Ton Trucks, Flat Decks and more. Our Fleet is fully Operational & over 100 Strong
With an On-Time performance of 98% you can rest assured that you, and your clients will be in good hands
Delivery Services
Western Dispatch - Delivery Services
Be in control of your freight
Get ahead of the competition with Western Dispatch. Our innovative logistics approach and industry experience make us the premier choice for all your delivery needs in Edmonton, Alberta. Our cutting-edge technology ensures that your freight arrives faster and on time, while our real-time tracking allows you to stay in control every step of the way. We strive to exceed your expectations and handle your freight with the highest level of care and attention to detail. At Western Dispatch, we're more than just a delivery service, we're your logistics partner.
Get Rush Delivery Now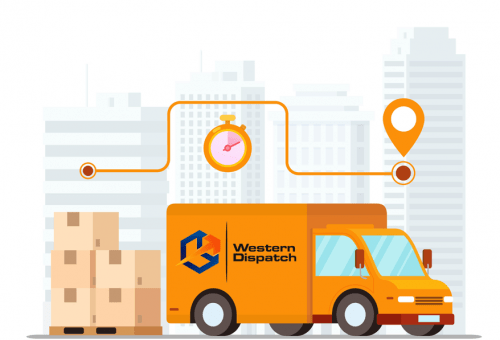 Rush Delivery
You need it delivered fast, and we deliver it faster. Western Dispatch's team starts working on your delivery the moment you call. Skids, packages, or anything in-between, it doesn't matter. With delivery times under 60 minutes, we're the ones to call when you need it done right, and done quickly.
Get Hot Shot Delivery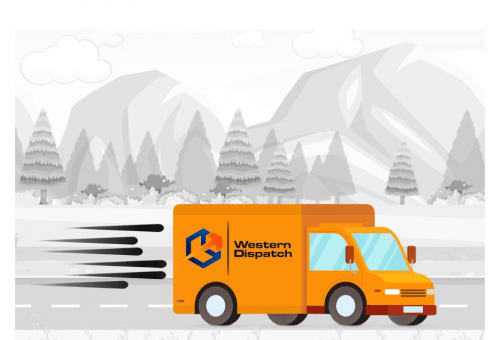 Hot Shot
Hot Shot services? We're the best in the business. Western Dispatch's team covers all of Canada, and we'll get your freight where it needs to go, no matter what. Tight schedule? Emergency? No problem. We'll have your back and make sure your freight arrives A.S.A.P
About Same Day Courier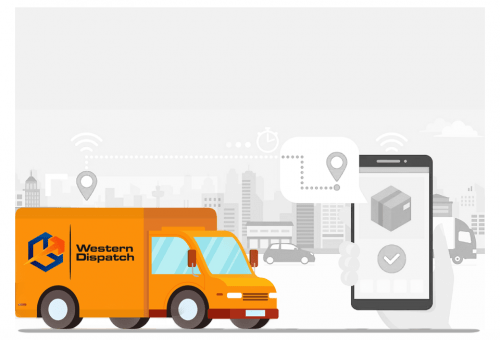 Same-Day Courier
When it comes to Courier and Same-Day delivery services, Western Dispatch has got you covered. Take the worry out of service delays and ensure your deliveries are made on time. With over 2000 Same-Day deliveries completed each day see why Western Dispatch is Edmonton's leading delivery provider.
Additional Solutions
Unlock your full potential with Western Dispatch's Additional Solutions
Want to get the most out of your logistics? Look no further than Western Dispatch's Additional Solutions. Our warehousing, white glove, and dedicated run services are second to none, and we guarantee to help you reach your full potential. Trust us to handle all your logistics needs.
More About Warehousing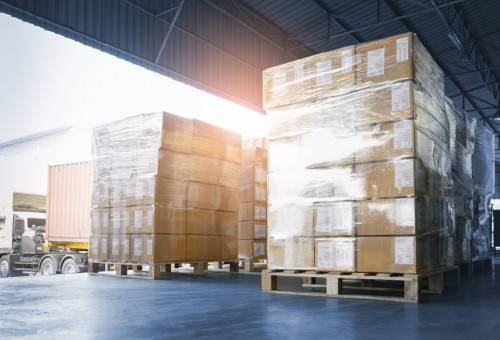 Warehousing
Look no further for your warehousing needs. Western Dispatch's professionally managed warehouse is equipped to handle any job with ease, from simple cross-docking to temporary or long-term storage. Our team is skilled in all aspects of warehousing including pick & pack, inventory control, and distribution. We will handle all your storage needs with precision and confidence.
More About White Glove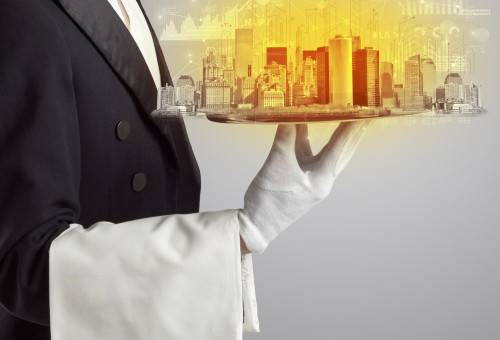 White Glove
Experience the ultimate in delivery service with Western Dispatch's White Glove Delivery. Our team of experts provides inside delivery, hand bomb services, dunnage removal, and de-palletization, ensuring your items are handled with the utmost care and precision. From fragile and high-value items to oversized and heavy equipment, our White Glove Delivery service guarantees your goods will be delivered in perfect condition. Our team will exceed your expectations.
More About Dedicated Runs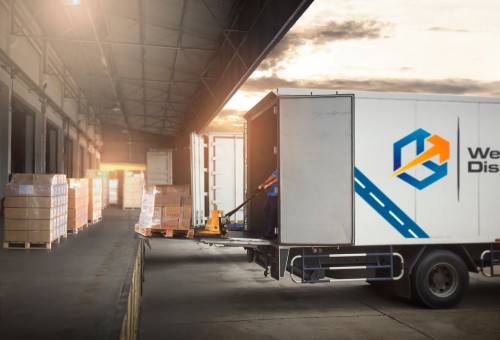 Dedicated Runs
Our custom daily runs are tailored to meet the specific needs of your company and clients. We have a proven track record of creating effective solutions that streamline operations and improve efficiency. Trust us to provide insightful and actionable information that will help your company succeed and grow. With Western Dispatch's dedicated runs, you can be confident that your freight is in the right hands.
Who We Serve
Expertise Across Industries
Western Dispatch is your go-to expert for all your logistics and delivery needs. No matter the industry, we've got you covered. Our experience and knowledge in the Government and Education sectors allow us to easily handle complex projects. Our reliable and efficient services are trusted by the Oilfield and Energy industry to keep operations running smoothly. We understand the specific needs of the Medical and Pharmaceutical sectors, and our team of experts are equipped to handle the unique logistics demands of the Chemical manufacturing and distribution industry. We're also experts in the Construction industry and have a proven track record of success in Home delivery, Final-Mile, E-commerce, 3PL, and we're always expanding our services to stay ahead of the curve. We are also providing specialized services for the growing cannabis and retail sectors. Our team will handle your freight with the same level of care and attention to detail no matter the industry.
Healthcare & Pharmaceutical
Chemical Manufacturing & Distribution
Home Delivery & Final-Mile
Cannabis Distribution & Delivery
Professional Firms (Law, Real-Estate, Property Management, and more)
If you can't find the answer you are looking for here, please reach out to our team.
What time is shipping and receiving open, and what days are you open for regular business?
Normal business hours are between 8 am - 430 pm, Monday to Friday. However not only are we available 24 / 7 / 365, but we also cater to our client's needs. If you need specialized hours please reach out to our team.
What services do you offer?
For information on our services, please navigate through our services tab found at the top of the page.
How can I open an account, talk to sales, or get a quote?
You can call us 780-483-7827 or Email us [email protected]
Can you handle dangerous goods? Are your drivers certified?
Yes, all of our drivers have DG certified, bonded, and professional 
Where do you offer Hot Shot services to?
We offer hot shot services throughout Canada
What are your Fleet capabilities?
At over 100+ strong our fleet consists of Small Courier vehicles, 1ton, 3 ton, and 5 ton trucks. We also offer flat deck, FTL, and LTL services
Do you have tracking capabilities?
Yes, we offer real time tracking, time stamped deliveries and much more
Is the freight you move insured?
Yes
Carrying Your Trust
Contact us today to see how we can help with your delivery and logistics needs.